How do I carry equipment, paddles, PFD, etc.?
When folded up into a case, there is room to store a 4-piece collapsible Oru Paddle, the Oru Lights and the Oru Float bags, in addition to all of the kayak's loose components.
When unfolded as a kayak, you stash gear under the decklines, or store it inside the kayak, behind the seat. We also offer a backpack that is designed for the Oru Kayak that can help travel become much easier!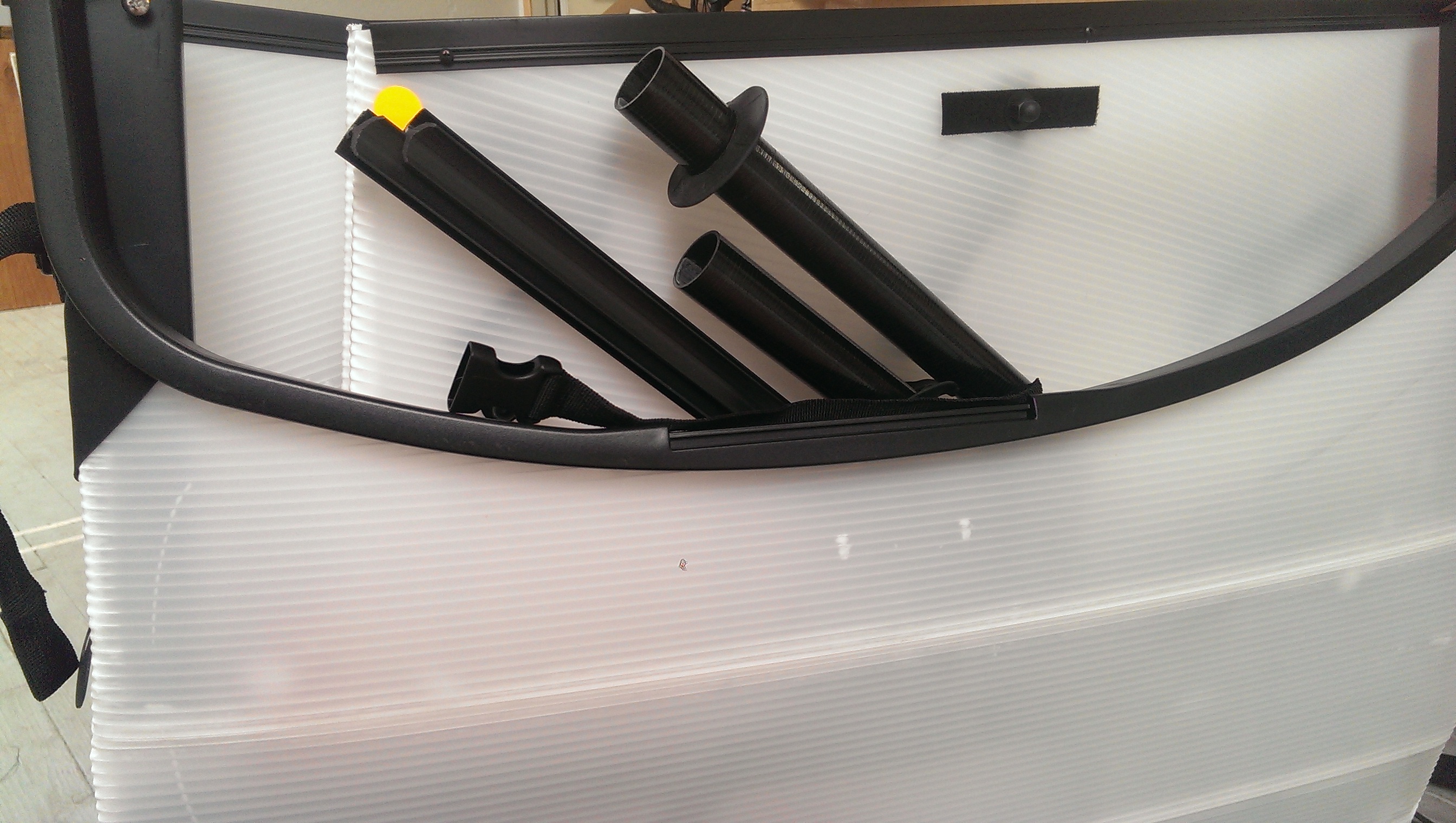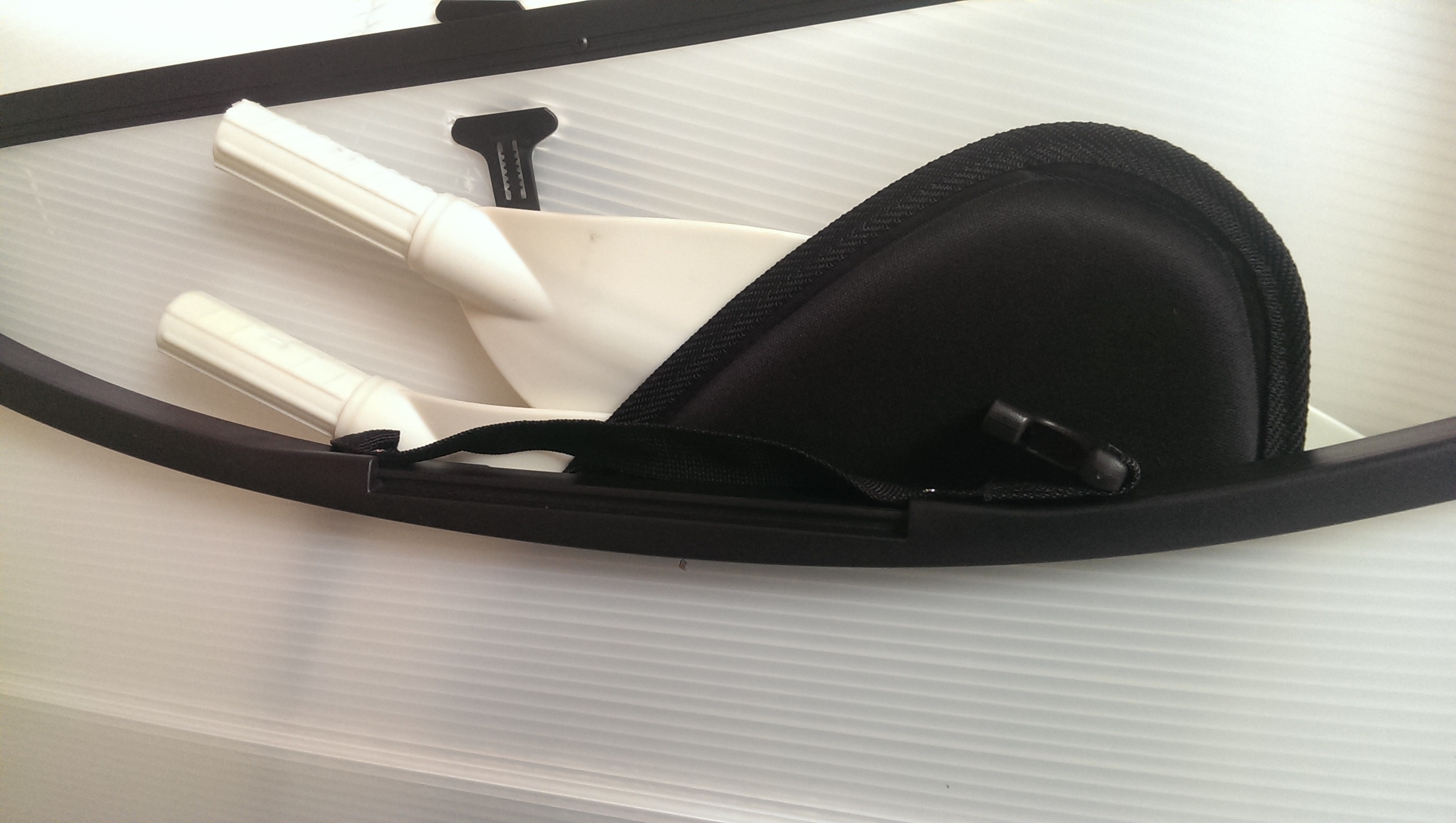 ---
---