Can I kayak with my dog?
Absolutely! The Beach LT is the perfect boat for paddling with your pup, due to the large open cockpit. Here is a link to one of our blog posts, providing more information. The Beach LT has a weight capacity of 300 pounds, and the dog pictured below is about 90 pounds.
We are also launching a tandem model, that can easily accommodate your pup! And your kids!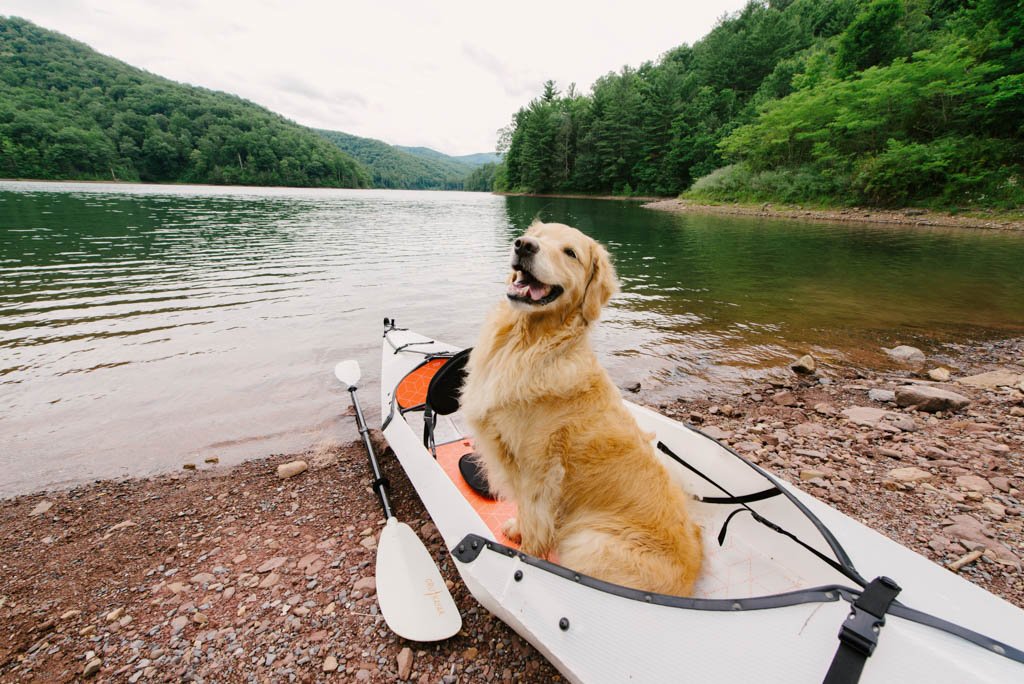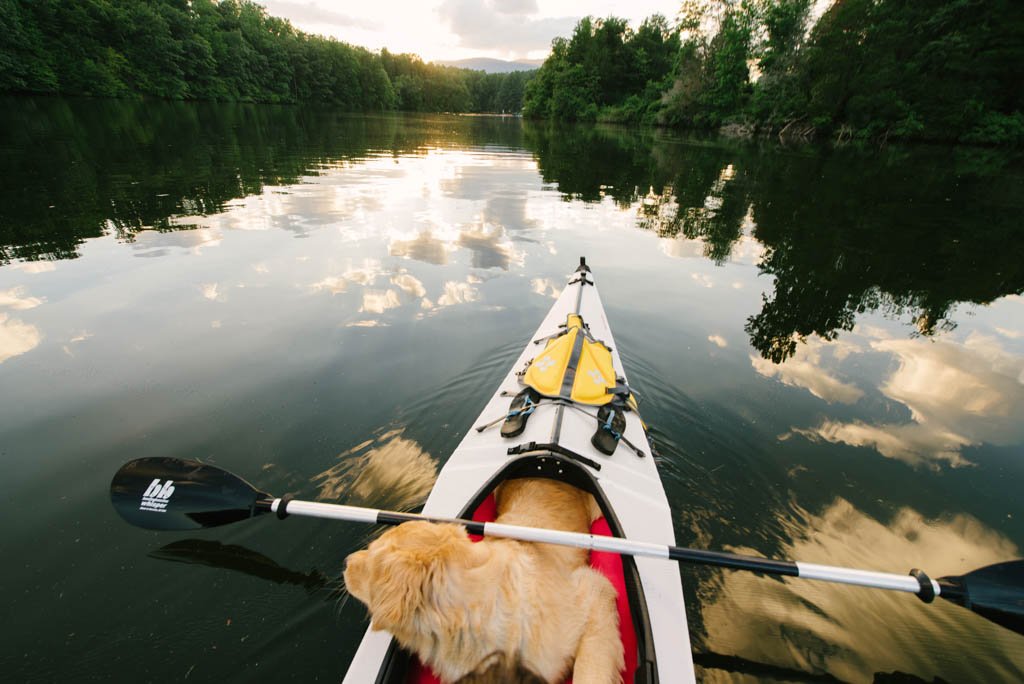 ---
---